Pan di Stelle sta già pensando alle feste natalizie e lancia oggi su Amazon le gift box ideali sia per grandi che per i più piccini.
Crema o Biscotti, Tazza o Peluche? Ecco le gift box Pan di Stelle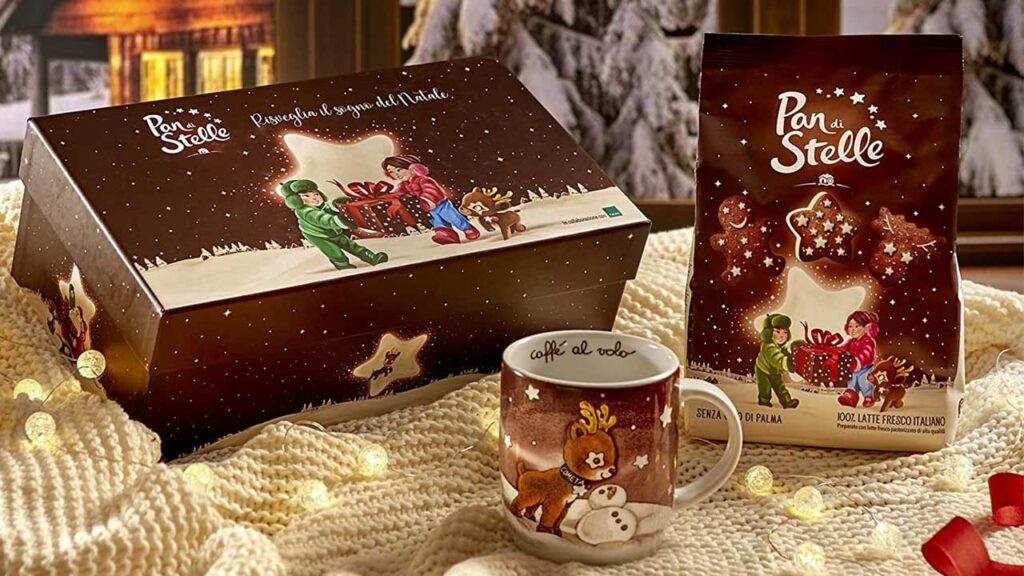 Pan di Stelle ha pensato al regalo perfetto per adulti e bambini con le nuove gift box disponibili da oggi su Amazon.
Al prezzo di 25,99€ potremo portare a casa un box con regalo con Renna di Peluche by Trudi e Vasetto di Crema Pan di Stelle, mentre con 23,99€ potremo acquistare la scatola regalo con tazza Cometa e pacco di biscotti!
Se non visualizzate correttamente il box sottostante, provate a disattivare AdBlock.
14,99€
25,99€
disponibile
as of Marzo 14, 2023 7:21 pm
non disponibile
as of Marzo 14, 2023 7:21 pm
Ultimo aggiornamento il Marzo 14, 2023 7:21 pm
Per restare sempre aggiornati sulle migliori offerte e non perdere nemmeno un'occasione, iscrivetevi al nostro canale Telegram GizDeals!