La transizione digitale per la televisione è un processo ormai in atto ma c'è ancora modo di effettuare lo switch dei propri apparecchi. Se volete farlo praticamente in un colpo solo, potete acquistare in offerta con codice sconto lo smart TV Samsung Neo QLED da 50″ che vi porta in regalo un Samsung The Frame da 32″ sullo store di Yeppon!
Offerta Samsung Neo QLED 50″: come risparmiare e avere The Frame 32″ in regalo su Yeppon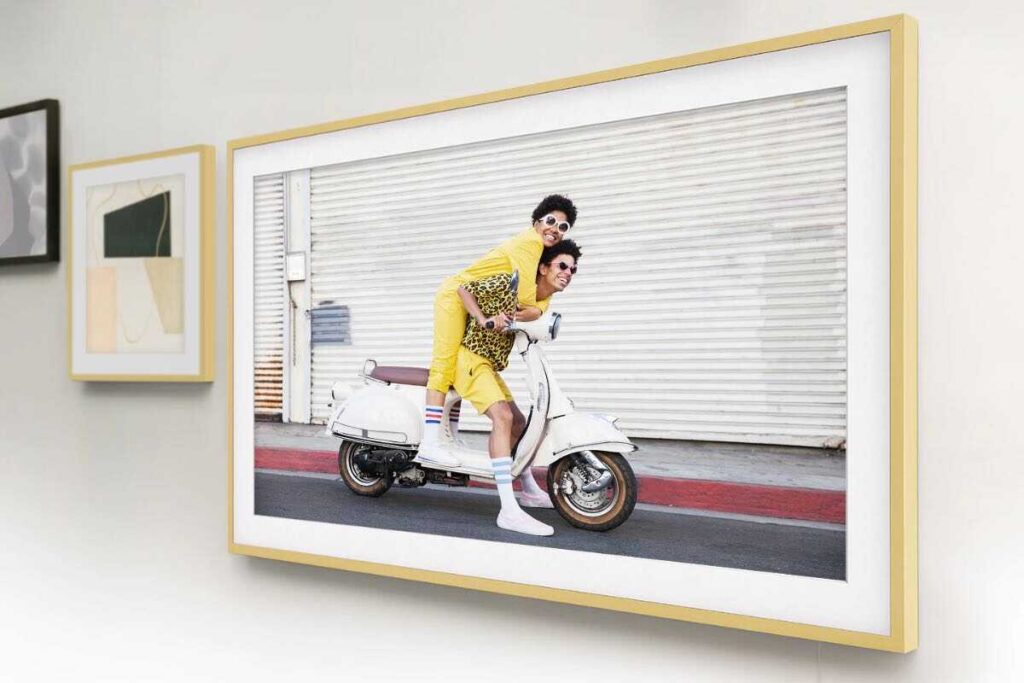 Lo smart TV protagonista dell'offerta Yeppon è un prodotto molto avanzato: infatti, oltre al display 4K da 50″ con supporto all'HDR10+ (con tecnologia Quantum HDR 32x) e refresh rate a 120 Hz per le migliori sessioni da gaming, si avvale del chipset Samsung Neo Quantum, che ottimizza l'immagine tramite AI e la fa rendere al massimo. Questo ovviamente senza dimenticare le varie funzioni smart del sistema Tizen.
Per il The Frame invece abbiamo quello che sembra un quadro, come da tradizione della serie, con una diagonale da 32″, perfetta per stanze più piccole o cucine senza perdere il senso estetico. E questo si combina anche con la possibilità di renderlo un vero e proprio quadro tra scene preimpostate e foto personali. La risoluzione è inoltre in Full HD per non perdere nessun dettaglio.
Per ottenere il prezzo in offerta per il TV Samsung Neo QLED 50″ è necessario applicare il codice sconto che trovate nel box in basso, mentre per il The Frame vi basterà acquistare semplicemente il primo elettrodomestico. Questo vi porterà a risparmiare più di 400€ sull'acquisto di ben due smart TV. N.B. Se non doveste visualizzare il link all'acquisto, vi consigliamo di disabilitare AdBlock.