Manca davvero poco a San Valentino, e se stavate aspettando un'offerta interessante per comprare il perfetto regalo nerd, siete stati accontentati: da Zavvi tre Funko Pop al prezzo fisso di 34.9€! Un'occasione da prendere al volo se siete appassionati delle celebri "statuette".
Da Zavvi offerta Funko Pop: 3 pezzi a 34.9€, per un perfetto regalo di San Valentino nerd!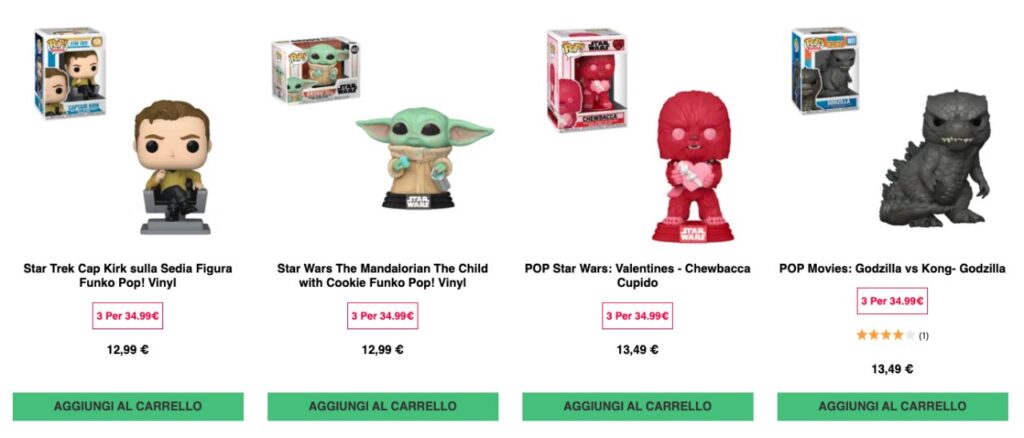 La festa degli innamorati è quasi alle porte, e per questo febbraio di offerte Zavvi ha voluto strizzare l'occhio alle coppiette nerd con un regalo d'eccezione. Dopo aver trascorso le festività natalizie insieme facendo bingewatching con tantissime serie TV, o in seguito all'uscita dei nuovi film Marvel o delle recenti saghe firmate Star Wars, vi sarete sicuramente appassionati a qualche personaggio.
Non resta dunque che approfittare di questa piacevolissima offerta per un regalo nerd coi fiocchi: da Zavvi trovate 3 Funko Pop per 34.9€! Dai protagonisti dei grandi classici quali Star Trek, Overwatch e Game of Thrones, fino ai recentissimi Vox Machina, The Boys e My Hero Academia – e moltissimi altri. L'imbarazzo della scelta per gli amanti del genere.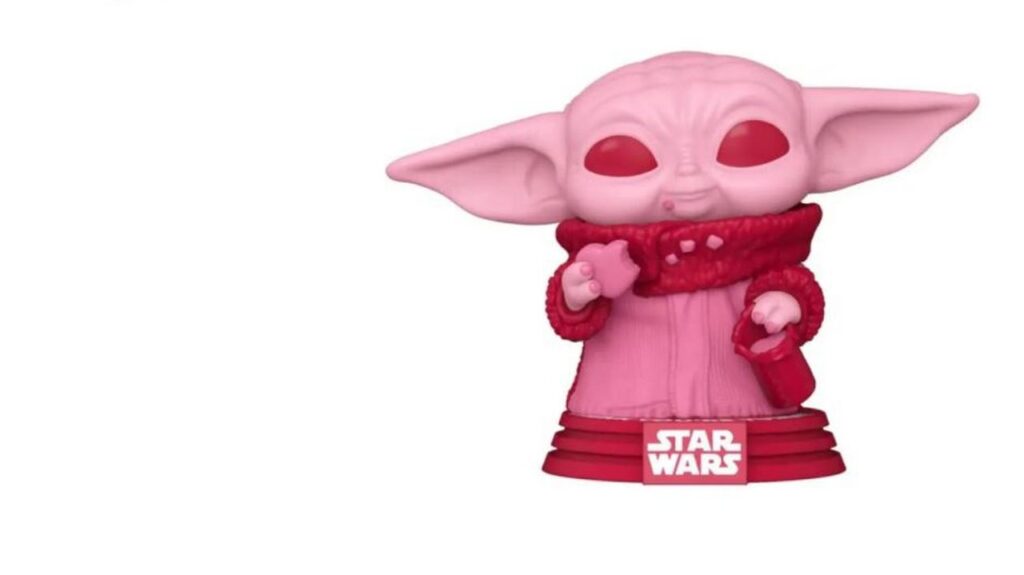 Qui di seguito trovate il link per accedere direttamente alla pagine dell'offerta, dove trovate una valanga di Funko Pop tra cui scegliere. Se non visualizzate correttamente il box qui sotto, provate a disattivare AdBlock.
E se insieme a tre nuovissimi Funko Pop voleste approfittare dei saldi di fine stagione, date un'occhiata alla promo invernale di About You!
Siete alla ricerca di altre occasioni da non lasciarsi sfuggire? Iscrivetevi al nostro canale Telegram dedicato alle migliori offerte sui prodotti di moda per rimanere sempre aggiornati!