Torna il Free Comics Book Day, che per quest'anno durerà per tutto il mese di dicembre. Fino a sabato 31 dicembre, nelle oltre 330 fumetterie aderenti verranno distribuiti gratuitamente albi speciali inediti scelti dalle 5 principali case editrici di fumetto italiane.
Ecco come ricevere 13 albi gratuiti a dicembre con il Free Comics Book Day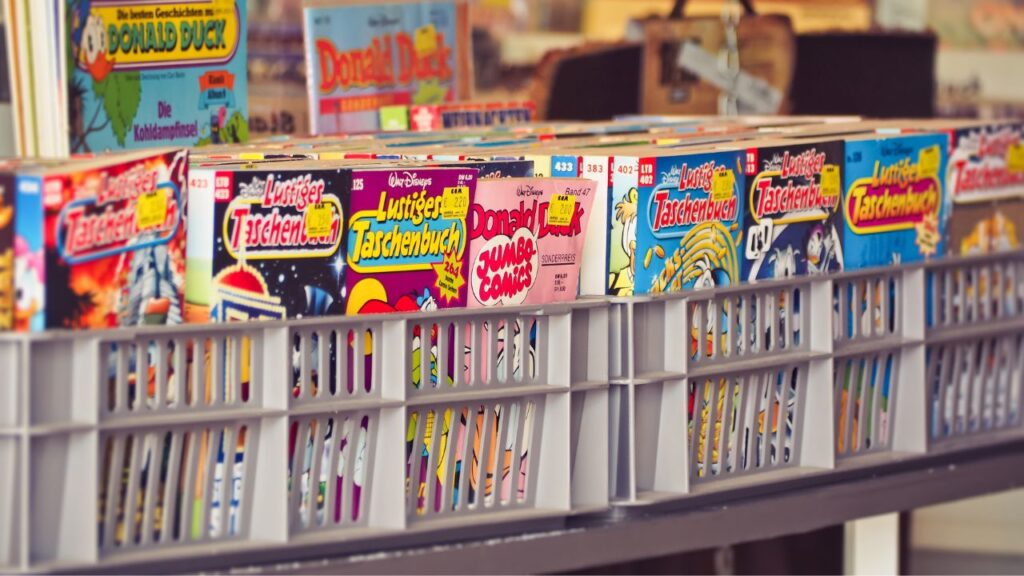 Con il Free Comics Book Day potrete ottenere un totale di 13 albi gratuiti: Panini Comics proporrà Crisi Oscura sulle Terre Infinite, Marvel Voices, Grendel, Deadpool Samurai e Speciale Zio Paperone, Sergio Bonelli Editore invece punterà sulla saga Dragonero: Gli eroi, mentre Star Comics presenterà A Couple of Cuckoos, Welcome to the Ballroom, The God of High School e Tokyo Aliens. Infine da saldaPress arriveranno Newburn Volume 1 e Sex Volume 1 e con BAO Publishing Il mito del frutteto di ossa.
Le occasioni non finiscono qui! Per restare sempre aggiornati sulle migliori offerte e non perdere nemmeno un'occasione, iscrivetevi al nostro canale Telegram dedicato ai migliori affari sul web!