Chilly lancia la promozione "Ama il tuo intimo": acquistando due prodotti del marchio, di cui almeno un detergente intimo, ti verrà applicato un rimborso completo su entrambi i prodotti! L'ammontare massimo del cashback è di 10,78€. Di seguito tutti i dettagli dell'offerta.
Con l'iniziativa "Ama il tuo intimo" Chilly offre un rimborso completo su 2 prodotti con il cashback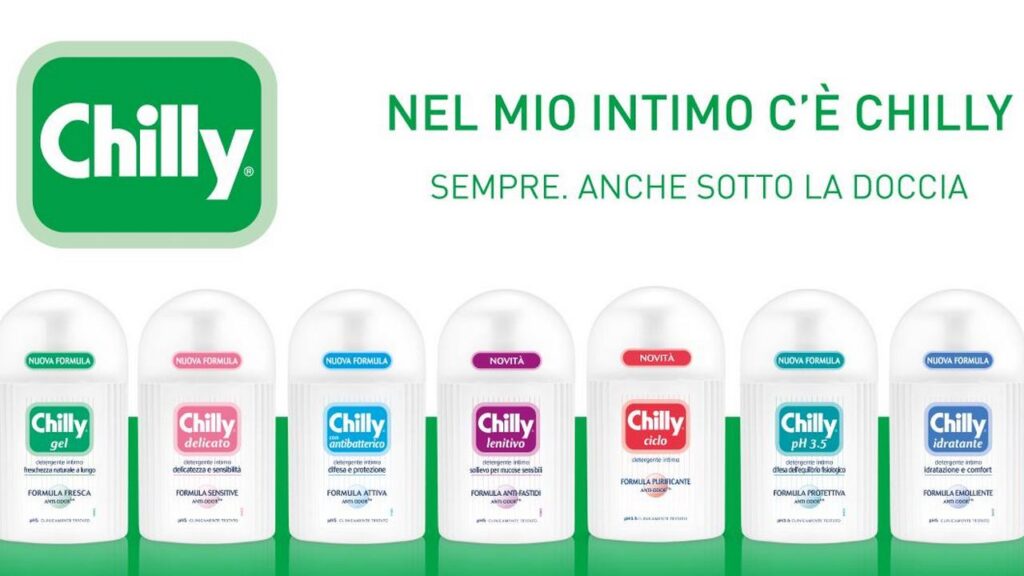 Acquistando due prodotti Chilly – di cui almeno un detergente intimo- grazie all'offerta "Ama il tuo intimo", potrai ricevere il rimborso totale sulla spesa effettuata. La somma massima erogata per il rimborso sarà di 10,78€ e vale per un unico acquisto. I prodotti inerenti l'iniziativa riguardano i detergenti intimi da 200 e da 300 ml, i detergenti Chilly PHARMA da 450 ml e le salviettine intime.
Sono validi gli acquisti effettuati in un'unica soluzione; la promozione è attiva fino al 9 marzo 2022. Per usufruire del cashback è necessario conservare lo scontrino (o la fattura, nel caso di un acquisto online) e richiedere il rimborso entro e non oltre 5 giorni dalla spesa. Basterà collegarsi sulla pagina web dedicata, registrarsi, compilare il modulo di richiesta specificando le modalità con cui ricevere il denaro e questo verrà erogato entro poche settimane. Per ulteriori informazioni vi rimandiamo al regolamento completo della promozione.
Vi segnaliamo inoltre che è già attiva su Amazon un'offerta sul catalogo prodotti Chilly: doppia occasione, doppio risparmio! Qui di seguito trovate il link per accedere direttamente ai prodotti in sconto. Se non doveste visualizzare il link all'acquisto, vi consigliamo di disabilitare AdBlock.
4,07€
disponibile
4 new from 3,85€
as of Ottobre 26, 2022 5:00 am
17,36€
17,99€
disponibile
as of Ottobre 26, 2022 5:00 am
17,95€
disponibile
as of Ottobre 26, 2022 5:00 am
Ultimo aggiornamento il Ottobre 26, 2022 5:00 am
Se non volete perdere nemmeno un'occasione e restare aggiornati sulle migliori promozioni, allora iscrivetevi al nostro canale Telegram GizDeals: tantissimi sconti in tempo reale, per tutti i gusti e per tutte le tasche!